Opponent Info (Rank A: Round 1)
Edit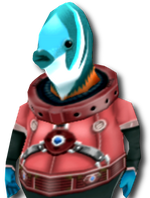 SPIKE SAGE: Tornado Mantis (King)
HAMKOVICH: Handsome Faerie
CHAOS HEAD: Sprite
LI'L HUNTER: Little Elf
KILLER EYE: Noble Faerie
Four faeries in this round. As you already know their charm ability is quite annoying. It's always best to get rid of them as fast as possible. At the start of this round all faeries might charge forward leaving their king behind. Since they are coming your way you should take this opportunity to finish them as soon as possible. Beware of the Tornado Mantis' Sickle Dance for this technique can really hurt. Assault the king with all your Insectors before it get its turn.

Insectors stats
Edit
Ad blocker interference detected!
Wikia is a free-to-use site that makes money from advertising. We have a modified experience for viewers using ad blockers

Wikia is not accessible if you've made further modifications. Remove the custom ad blocker rule(s) and the page will load as expected.