Opponent Info (Rank B: Round 5)
Edit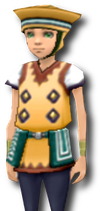 BEETLEDUM: Saw Beetle (King)
BEETLEDEE: Carver Beetle
BEETLEDOH: Hatchet Beetle
BEETLEDAH: Big Bazoo Beetle
BEETLEDORK: Rollerover
Another easy round. As usual try to stay out of range from Big Bazoo Beetle. It's Cannon Blast always cause major damage when hit. Be careful of the King as well. It's Jumping Stab can deal heavy damage. The rest should cause little to no problem at all.

Insectors stats
Edit
Ad blocker interference detected!
Wikia is a free-to-use site that makes money from advertising. We have a modified experience for viewers using ad blockers

Wikia is not accessible if you've made further modifications. Remove the custom ad blocker rule(s) and the page will load as expected.